Posts Categorised:

Breeding
The Labrador Retriever was reintroduced to America in the late 1920s and early 1930s. The breed quickly became popular here thanks to early Labrador kennels such as Jay Carlisle of Wingan, W Averell Harriman of Arden, Franklin Lord of Blake, Marshall Field of Caumsett, Paul Bakewell III of Deer Creek, Dr Samuel Milbank of Earlsmoor, Mr and Mrs Frederick of Timber Town and many others.
Below is an alphabetical list of early kennels in America.
Early Lab Kennels
| Kennel Name | Owner | Location |
| --- | --- | --- |
| Aldenholme | Mrs Barbara Barty-King | Massachusetts |
| Alvaleigh | JHL Fisher, Mrs Alva S Robinson | Maryland |
| Arden | Hon W Averell Harriman | New York |
| Ashur | Mrs Johnson Smith | New York |
| Bankhurst | Dr George D Patton | Colorado |
| Barnegat | Alfred E Johnson Jr | New Jersey |
| Barn Hill | Richard B Ross | New York |
| Bay Shore | Mrs Russell G Merriman | Vermont |
| Bellota | Mr and Mrs Richard Reeve | Arizona |
| Bergee | Mr and Mrs MJ Leclerc | Illinois |
| Big Talk | EP Landwehr | Michigan |
| Bijiminy | Mr and Mrs JB Deuel | California |
| Black Point | Mr and Mrs Daniel E Pomeroy | New Jersey |
| Blake | Franklin B Lord | New York |
| Bluefield | Hiram BD Blauvelt | New Jersey |
| Broadfen | Mr and Mrs Gaylord Donnelley | Illinois |
| Caniston | Mrs John Griswold | Pennsylvania |
| Casa Audlon | Mr and Mrs MB Wallace Jr | Missouri |
| Caumsett | Marshall Field | New York |
| Cheam | Col Andrew M Naismith | British Columbia |
| Chidley | Mrs Curtis Read | New York |
| Cinar | E Roland Harriman | New York |
| Coaltown | Robert D Cowen | Ohio |
| Cutbank | Mrs Curtis Munson | District of Columbia |
| Dairy Hill | Mr and Mrs AA Jones | California |
| Deer Creek | Mr and Mrs Paul Bakewell III | Missouri |
| Dela-Winn | Mr and Mrs Harley A Butler | Wisconsin |
| Del Monte Sol | Mrs LT Konopak | New Mexico |
| Dolobran | Clement A Griscom III | Pennsylvania |
| Ducklore | Arthur C Storz | Nebraska |
| Duckwind | A Wells Wilbor | Minnesota |
| Dunottar | Mr and Mrs Henry S Morgan | New York |
| Earlsmoor | Dr and Mrs Samuel Milbank | New York |
| Elsted | Edwin M Bulkley Jr | Connecticut |
| Fairmount | Karl F Bruch | Ohio |
| Freehaven | James L Free | California |
| Giralda Farms | Mrs M Hartley Dodge | New Jersey |
| Glennspey | Cpt John L Graham | New Jersey |
| Grangemead | Mr and Mrs TW Merritt | Illinois |
| Greeymar | Stephen M Greey | Toronto |
| Harpersbrook Shadow | Palmer K Leberman | New York |
| Holly Bank | Mr and Mrs CL Roberts | Pennsylvania |
| How-Hi | Mr and Mrs Howes Burton | New York |
| Hurricane | Mr and Mrs Wm L Austin | New York |
| Inkstone | Mrs Robert E Smith Jr | California |
| Invail | Mr and Mrs CV Brokaw Jr | New York |
| Jibodad | James W Bryan Jr | Washington |
| Kidwell | John McKenney | Maryland |
| Kilsyth | Mrs Gerald M Livingston | New York |
| Labappy | Dr George D Massey | Oregon |
| Lallinden | Mr and Mrs Albert P Loening | New York |
| Land Fall | Rear-Adm and Mrs CL Andrews Jr | Rhode Island |
| Larchmont | Dr HBK Willis | California |
| Latch-up | Arthur M Lewis | New York |
| Lockerbie | Mr and Mrs James Warwick | New Jersey |
| Lonely Acres | Roland H Simmon | New York |
| Macopin | Mr and Mrs George Murnane | New York |
| Mae-Don | Mr and Mrs Don P Smith | California |
| Manzanal | Edward R Spaulding | California |
| Marvadel | Mr and Mrs J Gould Remick | New York |
| Maryland | Mrs Theodore Gould | Maryland |
| Mill Cove | Arthur Gwynne | New York |
| Money Bogge | DeWitt Peterkin | New York |
| Moongate | HVP Lewis | Toronto |
| Mortime | Mrs Carl Mortimer | Connecticut |
| Nelgard | Dr and Mrs GH Gardner | Illinois |
| Newry | Mrs Joseph J Haggerty | New York |
| Nic-O-Bet | Hugh Nichols | California |
| Nilo | John M Olin | Illinois |
| Niskayuma | Mr and Mrs LS Greenleaf Jr | Connecticut |
| Nissequogue | Alden S Blodget | New York |
| Nogero | Alfred H Schmidt | Oregon |
| Norias | Walter C Teagle | Connecticut |
| Oakwood | AE Jolivet | Victoria |
| Odd's Fury | Albert Winslow | New York |
| Paumanok | Mrs Gerald M Thompson | Florida |
| Point of View | Horace K Horner | New Jersey |
| Port Fortune | Miss Jean G Hinkle | Massachusetts |
| Rupert-Mt | Mrs Carleton Howe | Vermont |
| St George | Henry Root Stern | New York |
| Sanfray | John Fraser Jr | Wisconsin |
| Semloh | George W Holmes | Nebraska |
| Shoremeadow | Mrs LJ Proby | Washington |
| Snikeb | Claude Bekins | Washington |
| Stodford | Mr and Mrs Alfred E Bissell | Delaware |
| Strawberry Hill | Mr and Mrs Fraser M Horn | New York |
| Sugar Valley | JA Stockwell | Nebraska |
| Sumpawams | Marshall W Picken | New York |
| Squirrel Run | Mrs S Hallock du Pont | Delaware |
| Swinomish | WJ Dahl | Washington |
| Taramar | Theodore A Rehm | Massachusetts |
| Tarblood | Harold Ruth | Montana |
| Timber Town | Mr and Mrs Halsey H Frederick Jr | Pennsylvania |
| Tip Tree | Marvin Chase | New Jersey |
| Triever Point | Mr and Mrs Sandy F MacKay | California |
| Vigloma | Mrs J Vincent O'Shea | New York |
| Wardwyn | Mrs Donald Curran | New York |
| Warily | Mrs Reginald M Lewis | Maryland |
| Wells Point | Mr and Mrs Alex J Cassatt | Pennsylvania |
| Westcoast | Dr Harry E Shoot | Oregon |
| West Island | Mr and Mrs Junius S Morgan | New York |
| Whichway | Mrs WH Howell | New York |
| Whilaway | Richard T Wharton | Connecticut |
| Wildfield | Mrs Eric Wood | New York |
| Willoughby | Mr and Mrs Dan R Hanna | Ohio |
| Winford | Mr and Mrs Emory M Ford | Michigan |
| Winthrop House | Sherburne, Prescott | Connecticut |
| Wyan Dot | Lewis E Pierson Jr | New York |
| Wyndham | Theo. P Grosvenor | Rhode Island |
Some Labs Bred By Early Breeders
Dual Champion Gorse of Arden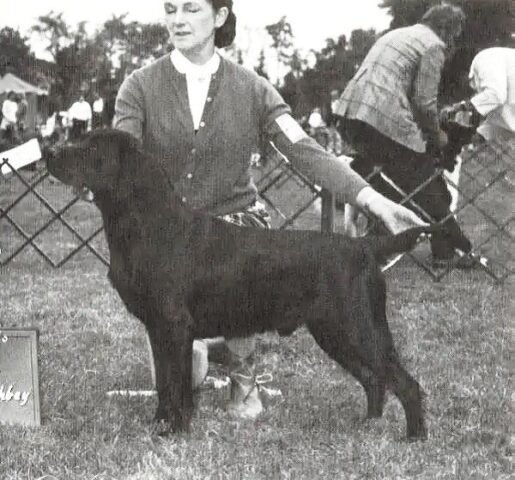 Champion Lockerbie Stanwood Granada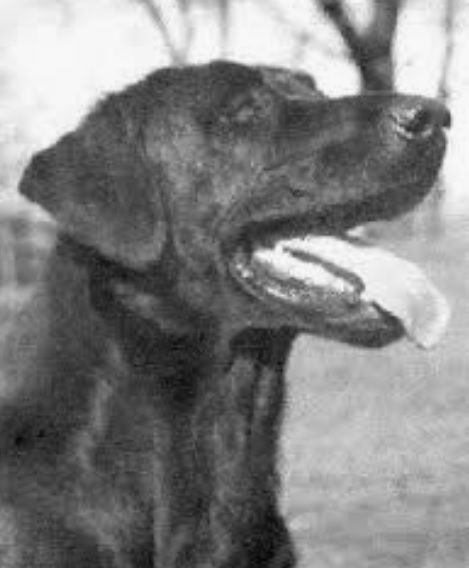 Dual Champion Canadian Field Champion Little Pierre of Deer Creek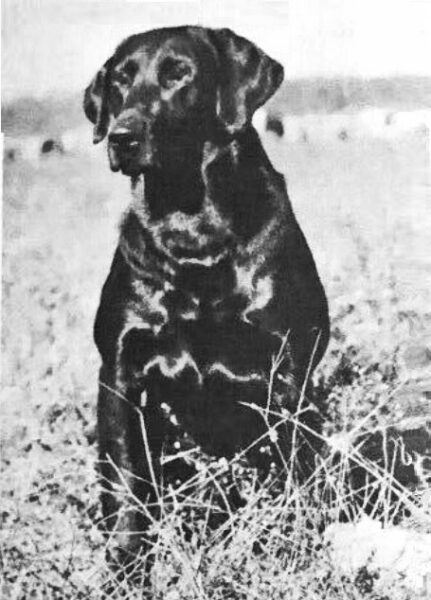 Dual Champion Grangemead Precocious

1956 Officers
President William K Laughlin
Vice President- Eastern Clifford V Brokaw Jr
Vice President-Mid-West Dr George H Gardner
Vice President-Pacific Coast Sandy F MacKay
Secretary/Treasurer CA Griscom III
Director Paul Bakewell III
Director Claude Bekins
Director Guthrie Bicknell
Director JH Lee Fisher
Director AA Jones
Director TW Merritt
Director Dr Samuel Milbank
Director Junius S Morgan
Director Lewis E Pierson Jr
Director J Gould Remick
Director A Wells Wilbor
and all the officers
Information courtesy of:
The Labrador Retriever Club
25th Edition
1931-1956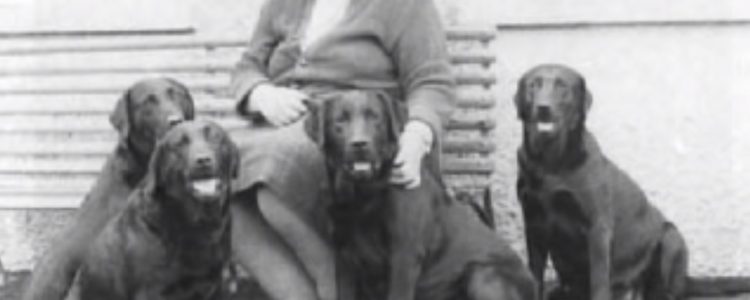 Mary Roslin Williams of Mansergh Gundogs
She bred Labs, she hunted over Labs, she competed with Labs and she taught about Labs. She had 7 generations of champions, and 15 or so dogs who won field trial awards.
In the early days, she lived in Mansergh Parish, just south of the Lake District, in England.
Mary Roslin Williams taught from practical experience and common sense.
Although she's no longer with us, she left behind knowledge that she shared. Take a half hour to listen.
"It was with great sadness to me, that when they named the Labrador they didn't call it the 'Labrador Water Retriever' … because we forget that the dog is a water dog. It's job was water work.
"It's job still is water work and we've adopted it and adapted it for different works… We ought to remember that, both when we breed and when we judge….
"Now here is a difficult thing because this is type and however much you have a standard, one thing it cannot describe is type. You've got to have type in your head. …
"My criteria for Labrador type is a very simple one. It must look like a Labrador. …
"… a Labrador's job is not to hunt in front of you, flushing rabbits, flushing pheasants, however good.
"It is not to be a guide dog for the blind.
"It is not to be a dog for finding drugs or any of these useful things [like] finding … a dead body… That's not it's job.
"It's very nice of it to do it… but it is not it's job.
"It's job is to sit or walk at heel until told to go. And it's only told to go either at the end of the drive or when the bird comes down if you're in … a duck blind and you want it to go.
"It shouldn't run in, you should say "Right, I see that goose is going to escape. Right, go."
"But it's very easy to sit here and say it and very difficult to do, but that is it's job.
"Then when the bird is down, the dog is supposed to go out and to get the scent – not 300 yards away like a Pointer, not groveling like a Spaniel with it's elbows out – it's supposed to get the best high scent from a reasonable distance and then be able to put it's head down, follow the scent without difficulty … and then it picks it's bird up. And it may have a very heavy thing to pick. And it's supposed to have the lift and the shoulders to take it.
"And for that you need a dog bred on exactly classical lines. And a classical line is a level back, not a rake. A level back. Any retrieving dog that has to also mark should have a level back. …
"It should have a longer back to its neck than to it's throatline. … It should have an 11″ back to its neck and a 4″ throatline, not an 11″ throatline and 4" back.
"If it was a horse it would be putting it's ear in your mouth…
"It's very dangerous for a Labrador to have that enormous exposed windpipe… And then when they pick their bird, it stands to reason that… the long line is on the top and the short line is underneath.
"Now the shoulders should be laid back and this is very important too.
"In a pointing setter, they have a laid back shoulder. Fair enough. But they don't have the classical right angle at the point of the shoulder. They are over angulated… We want the right angle or thereabouts give or take a few degrees.
"If you have a laid back shoulder, a right angle there and a level back … the foreleg comes back under the girth. It's not under their ear and neither is it straight under the point of the shoulder. It is back and the elbow is under the girth.
"So there you have the exact angulation that the dog can easily mark the bird when he's walking because it's easy for him to have his head up. He can get a scent within a reasonable distance… and then put his head down. And he can get his head down perfectly easily without having to put his elbow out like a Foxhound does. So therefore you have a perfect mechanism there.
"And he must have that long line on the top of his neck to pick his bird. He then picks his bird – which takes a lot of strength – and gets it back onto the layback of his shoulders easily carrying it on the layback of his shoulders.
"So if you have the classical front, that is exactly right for a Labrador, a Golden, a Flatcoat, a Curly, a Ches, but it isn't right for a Pointer and Setter. And it isn't right for a Foxhound. They have their own fronts, slightly open.
"Now we come to the Spaniels. The Spaniels job is to grovel about on the ground.
"He has to quest with his nose down and so therefore he is over angulated. His shoulder is slight constantined so that he has less than a right angle at the point of the shoulder and he has a more open angle at the elbow. And that is so he can grovel and get down and shovel about.
"And he has to pick up a thing that is very, very much heavier in proportion to his weight, particular a Cocker… and they do it because they can get their heads underneath.
"They don't pick them up like a show Cocker does and this is why the show Cocker is very useless for work. They are over their legs and they are not angulated properly for a working Cocker.
"They more or less got a Labrador's angulation. And when they try to put their heads down they're trying to lift a very heavy weight … and they can't do it. It's too heavy for them.
"And so with that working angulation … they come under their bird… and before you can say Jack Robinson, the hare is across their shoulders and they've got the weight back on their shoulder blade.
"So the angulation is the most important thing and if anybody says to you a shoulder is just one of those things, it isn't. It is absolutely important in a working dog… You must breed your shoulder to suit your work. …
"Being able to get down as easily as up and being able to up as easily as down, you need to have a level back.
"And if you have a level back, it very nearly stands to reason that your angulation will be right behind. And if your angulation isn't right behind, then you can be jolly sure the shoulder is wrong.
"… if you have an over angulated shoulder with open angles, like a Pointer – I'm citing one of my own dogs now.
"I had a lovely dog name Tarmac … and a very good worker. But I can cite him because he was wrongly made.
"He had a marvelously erect shoulder. He then had a raked back. And the consequence was that he was over angulated behind so that he had too much stifle and too much hock – too long a hock – and it was too far behind him. And that is what happens when you get a raked back.
"Now that was the most rightful inconvenience to him when he was swimming because he swam like a Pointer.
"He was all right once he got the bird in his mouth, but when he didn't have a bird in his mouth the fact that he didn't have a level back and that he had an over angulated hind legs because of the fact that the rake pressed them down, he had difficulty in the water work. So I know from experience that is not a good thing. …
"At one time because we had a craze for very, very short backs – which they were mistaken for short coupling because a short back is not short coupled, the word 'short-coupled' means the loin – and because they thought they must have very short backs, they were absolutely cramming dogs so close together that they had no where to put their feet when they ran because they were crabbing and they had a very short line … from the point of the hip to the point of the buttock, they had no rumps whatsoever.
"And I am quite certain for work – particularly swimming – you must have a decent balanced length from the point of the hip to the point of the buttock. …
"Now if you've got your backline right, then you're going to have your angulation just about right.
"And it's well to remember – again – that a Labrador is not meant to stand with it's legs out behind it like a Pointer or a Setter. They're meant to stand more or less under the point of the buttock.
"In other words the dog is standing slightly over his leg and he mustn't stand sickle-hocked with his feet too far forward.
"He mustn't stand like a Pointer or Setter with … a rakish backline which means he's over angulated.
"And a very important point, … for a perfectly balanced dog … from the hock to the ground … should be at exact right angles to the ground – not stretched out back, nor sickle underneath. …
"If that dog drops it's hock correctly, then it is standing absolutely correct on it's feet and you're less likely to have foot trouble.
"… If you've got your angulation right and your level back, you've got a balanced dog standing on it's feet correctly with it's weight very, very slightly on it's hocks … and it should stand in a position … that it could jump in any direction immediately. It can either jump forward or backwards or to either side because it's slightly on it's hocks.
"Any horseman will know that you must not turn a horse on its forehand… if they stand just in that balanced position, so that they could take off in any direction, you're much less likely to have joint trouble in later life and you won't have foot trouble. You won't have toe trouble.
"Those, to me, are the salient points of a Labrador's conformation.
"You must have the coat. You must be coated right over, even the testicles and inside of the thighs … with the same coat all over. And it must be dense.
"You want the nice balanced dog with a correct backline, very particularly the correct shoulder and then you will get the correct hindquarters.
"Standing correctly on it's feet. And then you get a Labrador which can do absolutely any job. …
"And besides that, …it has to have a tender mouth and the ability to retrieve, the ability to mark and a thousand other things that you have in field trials and it's like trying to get your football pools right. You'll never do it, but we try."
Would you like to learn more? She wrote two books – and although they can be hard to find – they are worth the effort.
Advanced Labrador Breeding (aka Reaching for the Stars)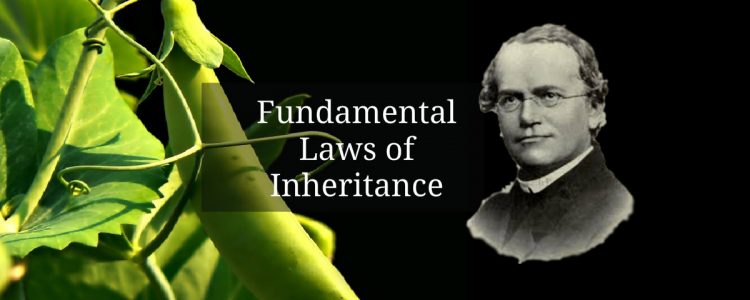 Genetic basics
Luckily Gregor Mendel tested his theories on the garden pea that has a relatively simple genetic structure.
He crossed yellow peas with green peas and tall plants with short plants to discover the fundamental laws of inheritance.
When he crossed yellow peas with green peas he often got only yellow peas.
But when he crossed the second generation together he got a few green peas mixed in with three times as many yellow peas. When he crossed green peas together, he got only green peas.
Mendel theorized that each parent contributed the "elementen" (one gene) for any given trait so the offspring had a pairing of those two genes.
But what you see on the outside doesn't always tell you what's on the inside – the genetic makeup.
In today's terms, we would say the gene for yellow is dominant over the gene for green which is recessive.
When he crossed yellow with yellow and got only yellow, at least one of the parent plants was homozygous for yellow – meaning that parent plant carried only the yellow gene.
But when he crossed yellow to yellow and got some green peas, *both* of the parent plants carried the recessive green gene.
When he crossed green to green he could not get yellow because *neither* parent plant carried the yellow gene.
Genetic testing
Before breeding, the DNA strands carrying  "… chromosome pairs are split apart and distributed into cells called gametes. Each gamete contains a single copy of every chromosome, and each chromosome contains one allele for every gene."
Which variation of a gene winds up on which DNA strand and which strand from the father combines with which strand from the mother is due to chance which makes breeding so very interesting.
Genetic testing helps to make breeding decisions a little easier. Many genetic tests for our dogs are for a simple recessive gene, like yellow or green in the garden pea.
What this means is that there is one gene controlling the trait with two or more possible variations ("alleles") – a dominant allele and recessive alleles.
The recessive allele will only express itself if both parents contributed recessive alleles. When there is only one recessive allele the dominant allele it will 'cover up' the recessive.
Terminology – English.OxfordDictionaries.com
– allele – one of two or more alternative forms of a gene that arise by mutation and are found at the same place on a chromosome
– dominant – relating to or denoting heritable characteristics which are controlled by genes that are expressed in offspring even when inherited from only one parent
– gene – a unit of heredity which is transferred from a parent to offspring and is held to determine some characteristic of the offspring
– heterozygous – having two different alleles of a particular gene or genes
– homozygous – having two identical alleles of a particular gene or genes
– recessive – relating to or denoting heritable characteristics controlled by genes that are expressed in offspring only when inherited from both parents, i.e., when not masked by a dominant characteristic inherited from one parent
Using genetic testing
If your puppy's parents have been tested or if your puppy shows a genetic trait, such as yellow or chocolate color, you can make an educated guess about his genetic make up.
If he is yellow, then his parents are either yellow or carry yellow as a hidden gene. Both must carry at least one copy of the yellow gene.
If he is black, but has a yellow parent, then he carries one copy of the gene for yellow. It works the same for chocolate.
Yellow and chocolate are controlled by different genes so you can't know if he carries the gene for the other color based on his color.
With one exception. Yellow Labradors usually have black noses and eye rims. When a yellow Lab has a chocolate nose and eye rims, he is homozygous for both chocolate and for yellow. Although it is a natural color in the breed, it is a disqualification in the show ring.
In a graph, the dominant trait (like black in Labradors) is capitalized and the recessive trait (chocolate) is lower-case:
BB = homozygous black in capital letters
Bb = heterozygous black in capital letters (hidden chocolate in lower case)
bb = homozygous chocolate in lower case
A yellow puppy with chocolate points, is shown as bbee with "e" meaning yellow. The dominant trait – "E" – means "not yellow."
Early in the Labrador's history, yellow and chocolate puppies would appear occasionally. Because those colors were not popular, they were rarely bred (and sometimes not even allowed to live).
With no genetic testing available and limited knowledge of inheritance, breeders didn't know that those recessive colors hid in their dogs' genetics.
The recessive color could appear if the dog was bred to another dog who carried the same recessive color.
It is possible for a recessive gene to remain hidden for many generations. For example, Sandylands Mark, born in 1965, was black carrying chocolate despite 19 generations of blacks and yellows in his pedigree.
As a side note, because chocolate is a recessive gene saying a dog is "dominant chocolate" is incorrect. Chocolate is recessive to black and is a separate gene from yellow. So I think they mean "pure for chocolate" instead.
For traits you can't see, you should test the puppy unless both parents are clear for the trait.
EIC, CNM and PRA are also examples of simple recessives.
Here are some charts showing potential outcomes for a hypothetical trait where "X" is the dominant allele and "x" is the recessive allele.
These examples hold true for any trait that is a simple recessive.
Note: statistics only hold true with very large samples, except for breeding clear to clear or affected to affected where all puppies will be like their parents. However a carrier to carrier breeding could have all clear puppies or could have all affected puppies.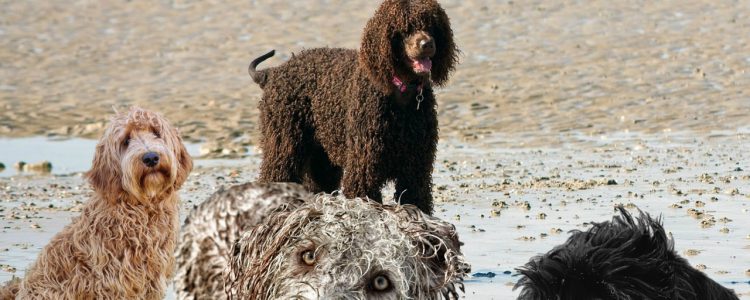 Despite what some people might say, a LabraDoodle is a mutt. They're not purebred. They're not special.
It's a marketing ploy. They slap a cute name on something (like "LabraDoodle", "Puggle" or "Poochon") and charge a high price to make you think it's special or a "designer" breed.
What they are is a cross between a Poodle and some other breed, such as the Labrador Retriever.
Unfortunately when you cross two different breeds, you get a mish-mash of genes.
They don't come out the same way each time. It's unpredictable – looks, coat, behavior and health.
You might get a puppy that looks like a Lab, but acts like a Poodle. You might get a tall one or a short one.
It could have a coat that's wiry or soft, or curly, wavy, or straight. Many doodles do shed and some need to be shaved every 6-8 weeks.
Owners are often surprised to find they are allergic to their dogs.
You may also get a puppy that inherited the genetic problems or diseases from BOTH breeds.
Or you might get poor temperament despite the docile Lab temperament that is often advertised.
Some LabraDoodles are high-strung (like Poodles can be) and may not be good with children.
They can also be needy and crave attention which makes them a poor choice if there is no one home during the day.
After paying 2-4 times the cost of a purebred Lab or Poodle, owners sometimes dump them at shelters. Too often it's due to aggression towards children.
Because of the high price people are willing to pay, Doodles are the "breed" of choice for many puppy mills.
The man credited with creating them said he regrets introducing this mix-bred dog to the world. He was trying to breed a guide dog that was also hypoallergenic, but he failed over and over.
"I opened a Pandora's box, that's what I did. I released a Frankenstein. So many people are just breeding for the money. So many of these dogs have physical problems, and a lot of them are just crazy."
https://www.psychologytoday.com/us/blog/canine-corner/201404/designer-dog-maker-regrets-his-creation
If you still want a LabraDoodle, do your homework. Meet the breeder and the parents of the puppy you're considering buying. Check temperament and trainability. Check for health certifications. When your puppy is old enough, enroll him in a Puppy Kindergarten class. It's good for basic training and socialization.
We don't breed LabraDoodles or any mix-bred dog. Nor will we sell a puppy to someone who wants to breed Doodles or any other mix-bred dog.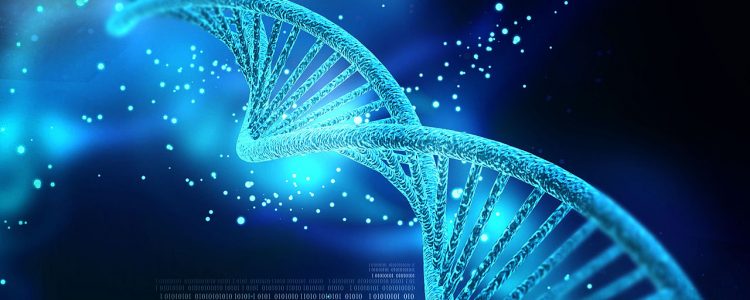 I read an interesting article this morning. Are breeders blind? Or are we operating under a misconception? The article concludes that the majority of dogs are not normal.
WHAAAT?
"According to Padgett (1991), most breeders continue to believe that the dogs they own are genetically normal."
Well, gee, I thought they were.
Padgett also reported that "the average number of defects in most breeds may be fourteen." Some breeds could have as many as 58 defects.
Well, not MY breed.
When the Exercise Induced Collapse (EIC) test came out, I tested my Labs and was blindsided to learn that one was a carrier.
OMG! My dog is defective! I had no idea that one of my dogs harbored that dreaded disease.
My reaction seems to be typical of many breeders. Not only do we believe most dogs are genetically normal, but that having a dog with a defective gene was so out of the ordinary that it should be kept a secret. If we talk about having a defective gene some people might feel our dogs are "less than average or perhaps abnormal." So we bury our heads in the sand and hope that it will go away.
If we can change our way of thinking – that most dogs are not genetically normal – then it won't come as such a surprise to get results showing defective genes. If it's not such a surprise, then maybe we'll be more willing to share the results thus making it easier to eradicate that gene.
My dog carries one copy of the EIC gene. Dogs with two copies of the gene may collapse under some circumstances. She was fine, but I had to be careful to only breed her to a male who was clear of the gene.
Whew! That doesn't sound so bad.
So we test before deciding to breed and choose mates wisely.
To learn more, see:
Breed dilemmas and extinction by Dr. Carmen L. Battaglia in The Labrador Quarterly, Winter 2010-11, discussing Padgett, George, "Genetics I Introduction," 1991 Beagle Review, Darcroft Publishing, Wilmington, VT, Vol. 1, No. 1, Winter 1991, pg. 14-16.
I love my little puppy; she makes my house a home.
She is my very sweetest little friend; I never feel alone.
She makes me smile; she makes me laugh; she fills my heart with love.
Did someone breed her, or did she fall from above?
I've never been a breeder, never seen life through their eyes;
I hold my little puppy and just sit and criticize.
I've never known their anguish; I've never felt their pain,
The caring of their charges, through snow or wind or rain.
I've never waited the whole night through for babies to be born,
The stress and trepidation when they're still not there by morn.
The weight of responsibility for this body in my hands,
This darling little baby, who weighs but 60 grams.
Should you do that instead of this … or maybe that was wrong?
Alone you fight and hope, one day, he'll grow up proud and strong.
You pray he'll live to bring great joy to someone else's home.
You know it's all just up to you; you'll fight this fight alone.
Formula, bottles, heating pads, you've got to get this right,
Two-hour feedings for this tiny guy, throughout the day and night.
Within your heart you dread that you will surely lose this fight,
To save this little baby, but God willing … you just MIGHT.
Day one, he's in there fighting; you say a silent prayer.
Day two & three, he's doing well, with lots of love and care.
Day four & five … he's still alive; your hopes soar to the heavens.
Day six, he slips away again, dies in your hands, day seven.
You take this tiny angel, and bury him alone.
With aching heart and burning tears, and an exhausted groan,
You ask yourself, "Why do this? … Why suffer through this pain?"
Yet watch the joy your puppies bring, and everything's explained.
So, when you think of breeders and label them with "Greed,"
Think of all that they endure to fill another's need.
For when you buy your puppy, with your precious dollars part,
You only pay with money … while they pay with all their heart.
— Author Unknown
(Reprinted from The Labrador Retriever Quarterly News. Please let me know if you are the author or know who wrote it. We'd like to give credit, where credit is due.)