About Us
Our Vision
The Lab is truly a jack-of-all-trades. Our puppies become treasured family companions. Some also get to hunt and some have gone on to become service dogs. Many more compete in various venues including hunt tests, obedience, rally, agility, fly ball, nose work, dock diving and even barn hunt. Read what people have said about our puppies.
I also enjoy many of these venues, but at their core, the Lab is a bird dog. And with a last name like Retriever, they darn well better bring back those birds!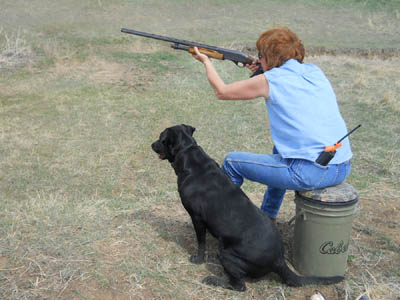 Unfortunately there are two very different types of Labs – the field style and the show style. Sometimes people call them "American" and "English" although I think those terms are rather misleading as there are field type Labs in Europe and American-bred show type Labs. I was surprised to hear some people think these are actually two different breeds.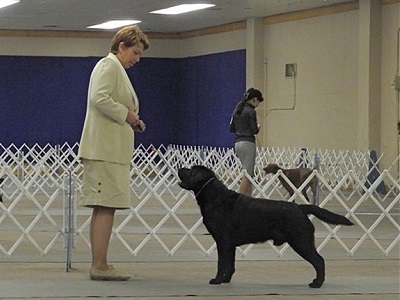 Some breeders say they are trying to improve the breed. That makes me a little afraid after seeing the "improved" versions of some other breeds, such as the German Shepherd and the Cocker Spaniel. Perhaps they meant they're trying to improve their own dogs to conform more closely to the breed standard.
I am also trying to improve my dogs, generation by generation. Not by changing the breed, but rather by developing a line that looks more like the classic Lab with correct structure and breed type,  has the instinct to retrieve birds and also makes a great family dog.
Our bloodlines trace back to the very foundations of the breed, including dogs bred by the Dukes of Buccleuch and the Earl of Malmesbury. Pedigrees also include numerous show champions and field champions, including the very special Dual Champions.
It's been nearly 40 years since there was a dual champion Labrador – a dog that could win in the show ring AND win in the field. Most people think it can't be done anymore. Maybe not. But I know it is possible to breed a dual purpose Lab with good structure, retrieving desire, intelligence, trainability and the personality to make a great family dog.
"To him the Labrador breed and all those who love it owe a debt of gratitude which can never be repaid. The most we can do is to try to keep the breed as he would have wished it to be – a dual purpose dog, not one from which the working and Show bench types are so entirely different as in so many breeds today."
A tribute to The Hon. Arthur Hollard-Hibbert by Lorna, Countess Howe
– The Popular Labrador Retriever, 1957
To support my favorite breed, I'm a member of The Labrador Retriever Club Inc., The Labrador Retriever Club of the Potomac Inc, Hunting Retriever Club Inc. and Platte Valley Hunting Retriever Club.
I am also an AKC and HRC judge of retriever hunt tests.
Why We're Called Justamere Ranch
When we first started breeding Quarter Horses, many years ago, we needed a name that would be memorable and distinguish us from our competition. At the time we owned a 5-acre piece of land that seemed too small to be called a "ranch." However we were inspired by one of our favorite horse trainers, Al Dunning, who had a place not much bigger than ours and who named it "Al Mosta Ranch." Since we owned just a mere 5 acres it seemed fitting that our place would become Justamere Ranch.
Although we still have a couple of horses, now our time is taken up by dogs – breeding, training, competing and, of course, loving these dogs!
Dogs are a life-long passion for me: starting in 4-H as a kid and continuing through various breeds. I've trained and/or competed in field work, obedience, rally, tracking, bench shows, Schutzhund and (way back when) in junior showmanship.
Then I discovered Labs and I've been hooked for nearly 30 years! I love watching their eyes light up when they get their first bird. It's as if they're saying, "THIS is what I was born to do!"
If you ever feel like hearing my favorite stories, sit down and get comfortable because I can "talk dog" for hours. Whether it's about the "poison bird" water triple in Missouri or the dove hunt in my backyard, or following Chip as he worked his way through a TDX track or putting the first points on a show dog.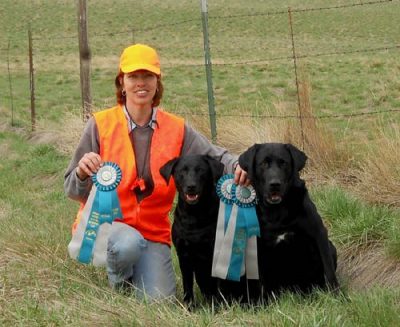 Then there are the stories I hear about the Labs who were born here and went on to become fabulous dogs for their new families. I love hearing about them, especially when I get to see pictures too.
I can't say enough good things about this breed. Companion, hunting partner, competitor, service dog – Labs just know how to make you smile!
Justamere Ranch LLC
Bennett, Colorado