Introducing "Rae". She loves eating, retrieving and snuggling.
I'm looking for the right home for her.
 Contact us if you'd like more information.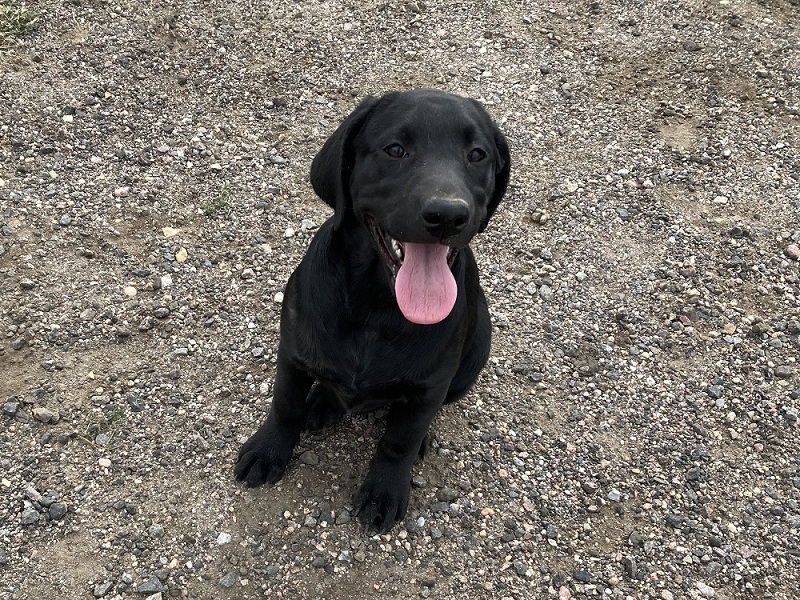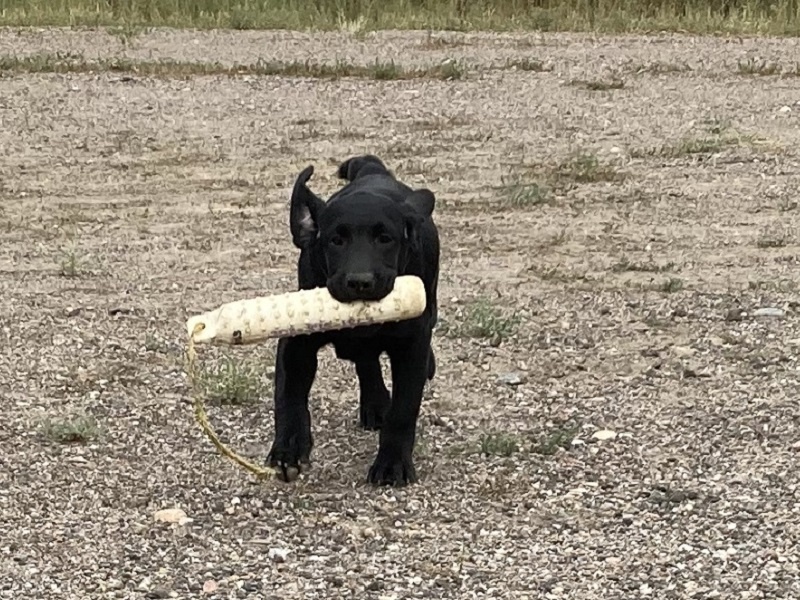 Wynk is a cross of show and field bloodlines. Although there are only show dogs in her 3-generation pedigree, if you follow the tail-female line you'll find some outstanding field dogs. Dogs such as FC AFC CFC CAFC Ritz, 2xNAFC 2xCNAFC FC CFC Lean Mac, FC AFC CNAFC CFC Caramel Crunch and FC AFC CFC CAFC Mad Mouse. Wynk is a sweetheart and loves nothing more than a good snuggle – except for retrieving. She's a dynamo in the field! Unfortunately between covid and the timing of her litters she hasn't been able to compete much, but we'll be back out in the field this fall.
Bleu is a classic looking chocolate Lab from older field bloodlines. He ran in field trials and earned his QA2 and had an Amateur win before his owner's health prevented any more competition. Many of his siblings are titled, including his very talented sister, Ammo. She still holds the highest Derby point total at 144 points. Only two other dogs have ever broken 100 points – one of which was her  great grandmother, Lottie. Ammo also earned her Field Championship and Amateur Field Championship in the US and in Canada. She also won the Canadian National Amateur Championship and is the only dog to win four double-headers in one year.
If you're interested in a puppy from one of our litters, please contact us with some information about you and traits that are important to you in a puppy. By the way, we won't respond to emails that only ask 'how much?'
Enjoy a montage of some of the puppies bred here at Justamere Ranch. Be sure to have the sound on.
We are an AKC Labrador Retriever breeder in Colorado.
For puppy inquiries, please use our contact form or fill out our Puppy Questionnaire. You can also read more from some of the owners of our puppies.