Clubmead's Dark Crystal JH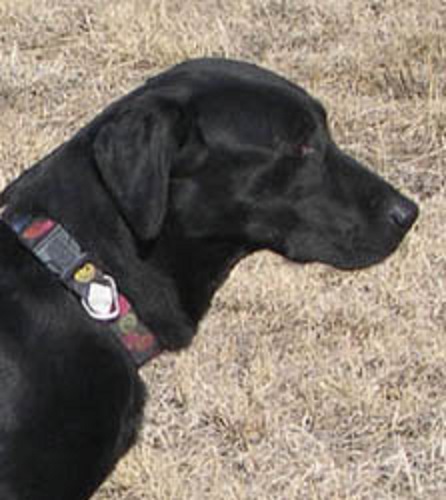 Black Labrador Retriever female (By)
Health certifications:
FC AFC CFC CAFC DB's Cracker of Club Mead
2xNAFC 2xCNAFC FC CFC Ebonstar Lean Mac
CNFC CNAFC Waldorf's High Tech
Ebonaceae Princess WCX QAA
Duffglenn's Sparks Will Fly QAA
CFC CAFC Wannamaker's Corporal Cody
Lacombe's Santina
Floodbay's Caramel Crystal WCX
FC AFC CNAFC CFC Gunstock's Caramel Crunch
CNFC CNAFC FC AFC The Marathon Man
Autumn Oak's Southern Cross
BJ's Crystal Light Brigade
FC AFC CFC CAFC Candlewoods Mad Mouse
BJ's Dawn Of Early Morning
Raven comes from a long line of national champions.
Her sire, Ritz, is a littermate of the twice NATIONAL CHAMPION Clubmead's Steel Magnolia. They were sired by the legendary Lean Mac, a four-time NATIONAL CHAMPION, who was sired by the twice NATIONAL CHAMPION, Waldorf's High Tech.
Not to be outdone, Raven's maternal grandfather, Gunstock's Caramel Crunch was the 1995 Canadian NATIONAL AMATEUR CHAMPION, and he was sired by twice NATIONAL CHAMPION The Marathon Man.
To add a little classic good looks, Raven also traces three times to American & Canadian Champion Shamrock Acres Light Brigade. He not only won numerous Bests of Breed and 12 Bests in Show, but sired 93 (yes, that's ninety-three) champions!
Arwen and Raven hoping a bumper will magically appear…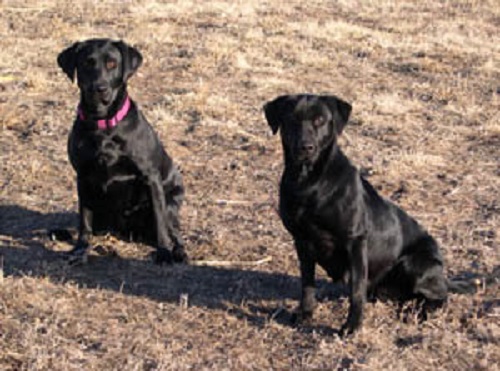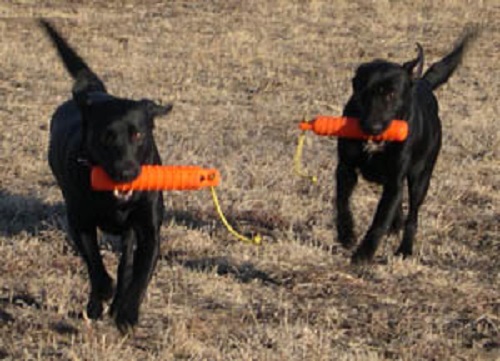 … and Arwen and Raven showing how they think a "double" should be done.
Earning her first JH pass shortly after weaning a litter of puppies.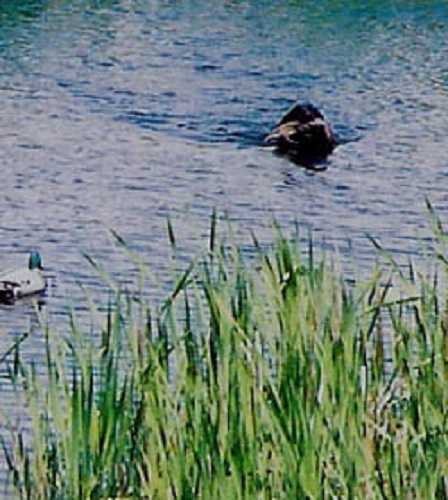 Retrieving a water mark at her first Junior test. Thanks to Terri Saurber for the photos!
Although she didn't really know how to swim when we first started training, Raven was a quick learner. She did an awesome job when it came to bringing in her bird!
Raven
June 18, 1998 – March 30, 2008