UCH SHR JustamereFleur-de-Lis CD RE CGC WC CC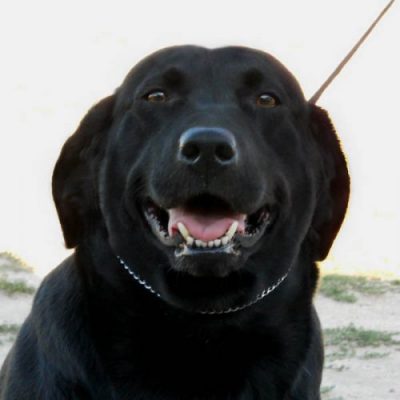 Black Labrador Retriever female (Bc)
Health certifications:
OFA excellent (hips)
CERF (eyes)
prcd-PRA clear by parentage (blindness)
CNM clear (muscle myopathy)
EIC carrier (exercise induced collapse)
Notable achievements:
Finished her show championship (UKC) and the first time back in the ring she won Best of Breed
Earned all three Rally titles in straight passes with several placements
Earned her CD title in straight passes, even winning her class
Finished her Started Hunting Retriever (SHR) title
Lily is a daughter of "Bandit" – one of the few CH / MH – out of our Dog For All Reasons "Arwen."
Lily started off her career by passing the Canine Good Citizen evaluation and then earning a perfect score in Rally. She also finished her UKC Championship with several Best of Winner awards.
She's multi talented and will continue competing in obedience, Rally and field. Who knows what else she might tackle!
Lily's first show as a baby. She performed like a trooper! Then she won back-to-back Best of Winners, followed by a Reserve.
Watch out for this girl!
During Lily's first weekend of performance events, she won 2nd place twice in Rally Novice.
On Saturday she earned a perfect 100 points and lost out in the tie-breaker by 3/100s of a second. Can you say blink of an eye? On Sunday, she earned 99 points and wound up in a 3-way tie for first place. She was 6/100s of a second slower than the first place finisher. What a great start!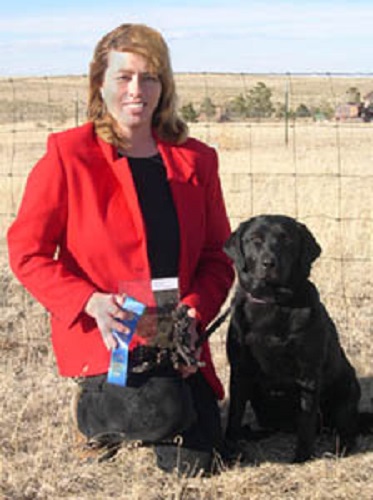 Lily finishes her UKC Championship  under Sally Lynn!!
During a break in the snow, Lily had a chance to practice her retrieving. Watch for her at a hunt test soon.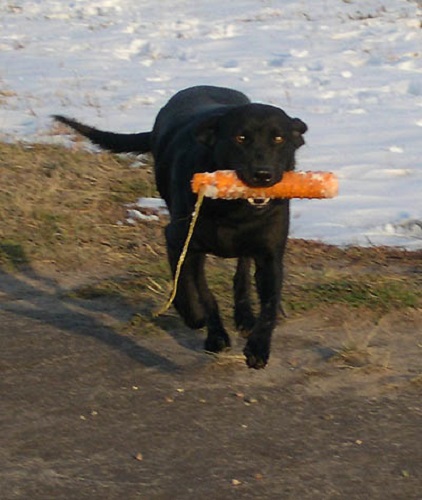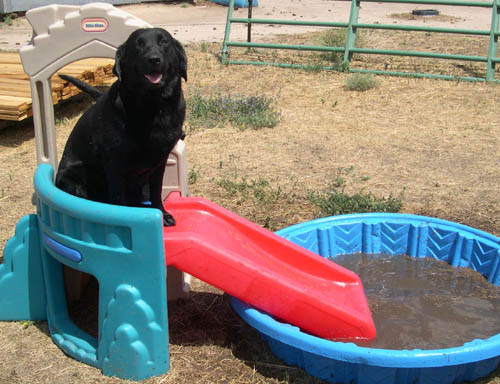 Slide down this thing? Okay. A half-gainer too? I've been watching the Olympics, ya know.