SHR Justamere Tisket A Tasket RN CC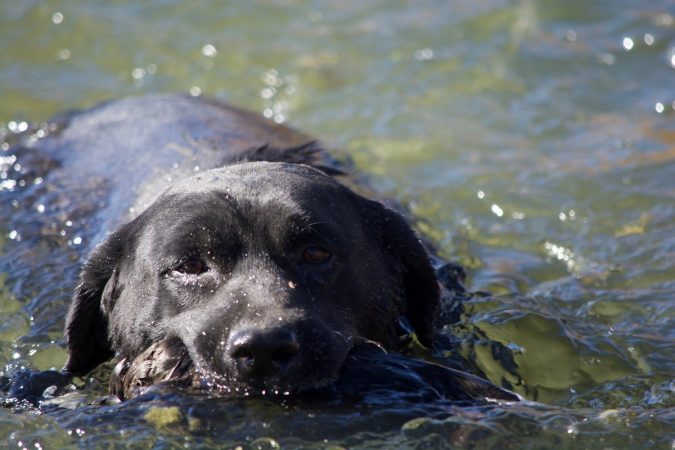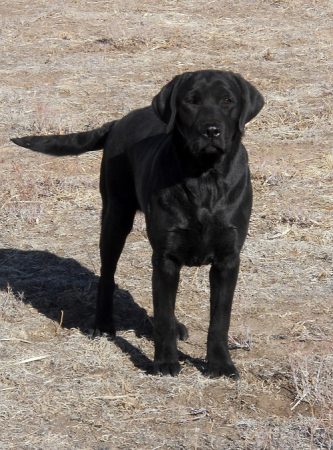 Black Labrador Retriever female (BB)
Health certifications:
OFA Excellent (hips)
OFA Normal (elbows)
ACVO (eyes)
prcd-PRA Clear by parentage (blindness)
EIC Clear (exercise induced collapse)
CNM Clear by parentage (muscle myopathy)
Notable achievements:
Earned her Started Hunting Retriever title with 4 passes in a row.
Earned her Rally Novice title with a 1st and a 3rd.
Conformation Certificate award recipient.
Tisket is her father's daughter! Her dad, Boz, is our gorgeous and talented boy, and her mom, Seeker, carries the bloodlines of several all-around dogs. Already bird crazy while still in the whelping box, Tisket is going to be lots of fun in the field – she may also enjoy some other venues as well.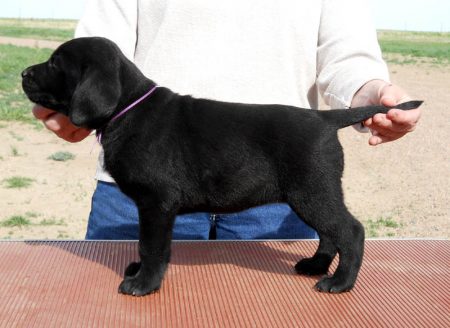 Learning about retrieving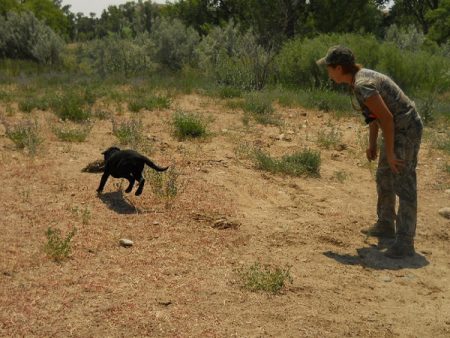 During a break in the action at a hunt test, Tisket got to retrieve her first duck. Out and back like she'd been doing it for years, but she did want to hang on to her 'prize' for awhile! Although we didn't get any pictures of it, her introduction to water was just as simple – pounced into the water and started swimming like a little seal. She's a natural!
Earning her first Started pass at the Roadrunner HRC test in Navajo Dam, NM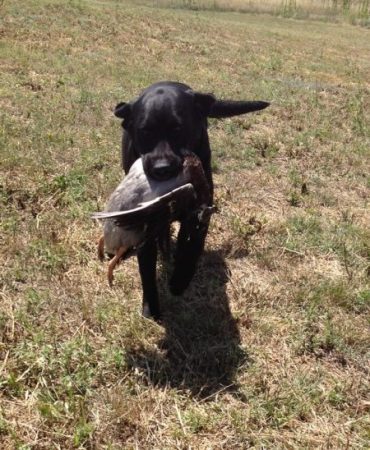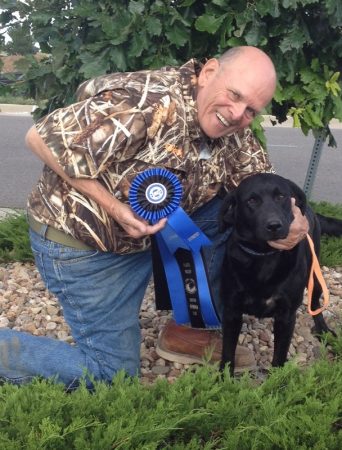 Because I had to leave early, my friend Tom Osborne volunteered to run Tisket for me in Started at the Platte Valley HRC test in Sterling, CO.
They did good!
Despite her expression, Tisket was a good mom to 9 puppies – EIGHT girls and one boy.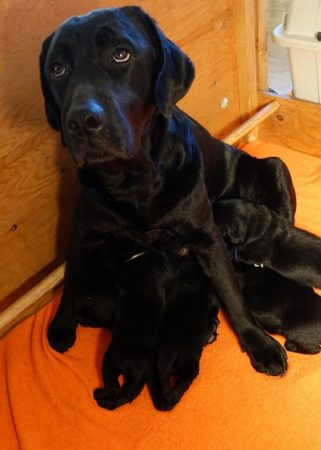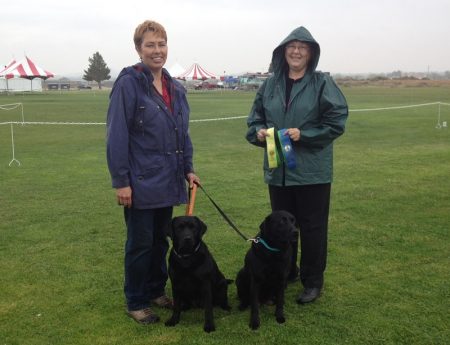 Tisket (left) earned her first Rally Novice pass with 3rd place under judge Gina Grissom. While Jazzy finished her RN title by winning the class.