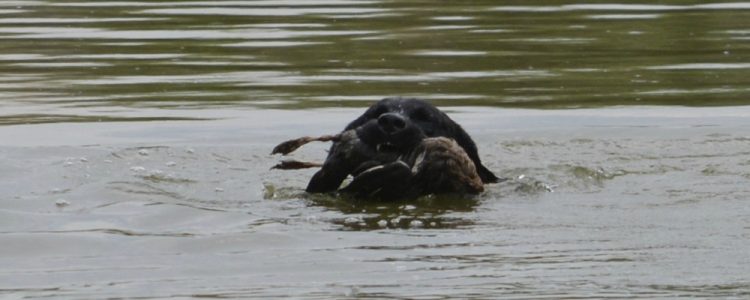 Wynk got to play on new grounds on Sunday where she earned her WC!
The Working Certificate test was hosted by the Labrador Retriever Club of Greater Denver.
Near Franktown, the property was nicely set up for retriever training and lots of people and dogs turned out for fresh air and some rather 'moist' skies!
The WC is a very basic retrieving test.
The judges have you bring your dog up, on leash, and then hold them by the collar while someone throws a duck. Release your dog and he brings the bird back to you.
Easy-peasy! Then you do the same thing on water, twice.
The test was originally designed for show dogs to prove they have the retrieving instinct, even if they never get to hunt.
For Wynk it was just another fun day because she's already proven herself in the field.
She started off with one mark on land - near the top of a little hill - no problem. But there was something new, something she'd never seen before. A blind (camo fabric) out in the field, hiding people. 'What's that?,' she asked. So she had to go take a peek and say hello to the bird boys. Then remembered she had to get her bird back to mom! Scooped it up as she ran back and delivered to hand. Land portion completed!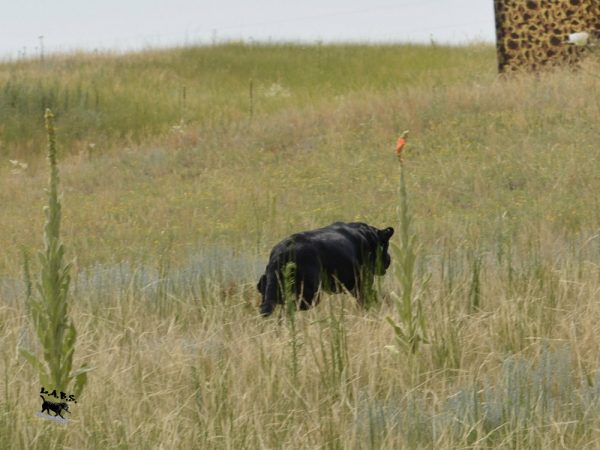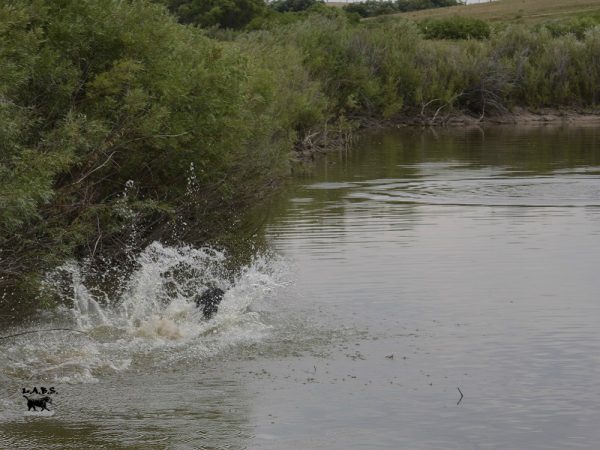 After a bit, we worked the water portion - back to back retrieves in a pond enclosed by tall reeds and other vegetation.
Another new experience for Wynk.
Out and back, delivered to hand for each mark, with her signature squeal as she left the line. Quite proud of my little Lab!
Thanks to Linda Alexander for the great photos!