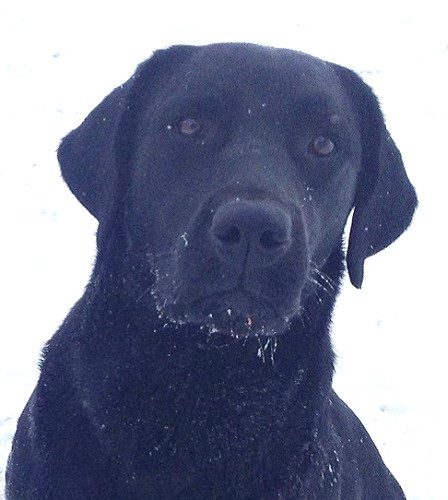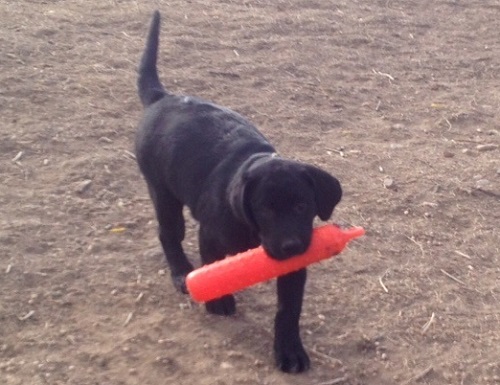 Black Labrador Retriever female (Byc)
Health certifications:
Pending (hips)
Pending (elbows)
Pending (eyes)
prcd-PRA Clear (blindness)
EIC Clear (exercise induced collapse)
CNM Clear (muscle myopathy)
D-locus Clear (dilute)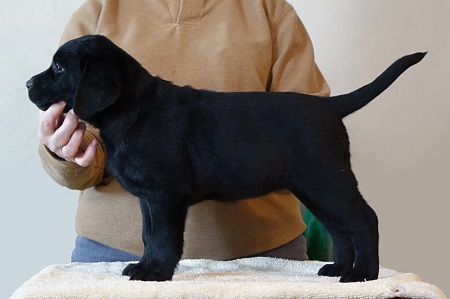 Sketch caught on quickly to retrieving a bumper and bringing it back to hand.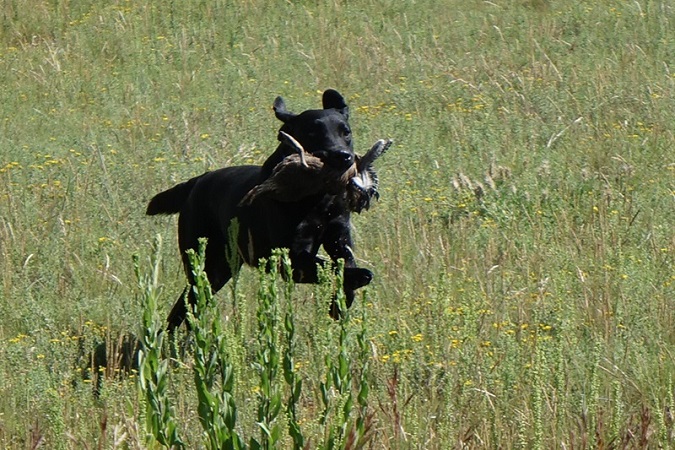 Instinct kicks in! Retrieving bumpers are fun, but she knew just what to do when she was sent to retrieve her first duck.