HR UH Justamere Aviator CD SH RAE CGC CC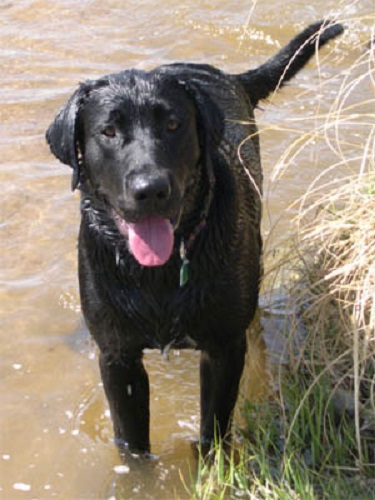 Black Labrador Retriever male (Byc)
Health certifications:
OFA Good (hips)
CERF (eyes)
CNM Clear (muscle myopathy)
EIC Clear (exercise induced collapse)
Notable achievements:
FOUR time recipient of the LRCGD's RETRIEVER ACHIEVER award!
Earned his four Rally titles in 29 straight runs with a PERFECT SCORE and several placements
Has earned Hunting Retriever AND Upland Hunter AND Senior Hunter titles
Conformation Certificate award recipient
Sire of Tater, a guide at Rocky Mountain Roosters
HRCH Justamere Chocolate Chip CD TDX SH RAE CGC
"Chip"
Pasion's Big Kahuna
Tank Marusich
Aspen Marusich
Pasion's Liliokalani
Cox's Snickers Bar
Lady Trixie Larue
Knight's Tail Dehlia JH
"Dee"
FC-AFC River Oaks Way-Da-Go Rocky
FC-AFC Canis Major's River Bear
Timberlane Samantha
Knight's Tail of Emily SH
AFC Westwind's Shadow of Hope
Erin's Edge Hard Case
Tory earned his Junior Hunter (JH) title with judges complimenting him on his nice work. One of our training partners commented that Tory makes the ground shake when he explodes from the line! He was preparing for Senior Hunter competition when he was injured. After a year off, he started back into training – and loved it! He earned his SH and his HR title, plus 2 Finished passes before his health put a stop to advanced field work.
He also burned up the Rally ring – earning four titles with 29 passes in a row – including plenty of ribbons! He's also earned his CD title in the obedience ring and passed the Canine Good Citizen test at the tender age of 10 months.
And Tory got to attend the 2004 LRC National Specialty where he earned a Conformation Certificate. Breeder-judge, Barbara Holl, said that he had a "good overall outline [with] lovely feet and bone."
At 5 months he thought pigeons were nice to retrieve, but not much more than a mouthful. Ducks are lots more fun!
Tory loves the water, especially when there is a high bank so he can make a big water entry. Here he found a shallow spot during a water mark at Indian Meadows.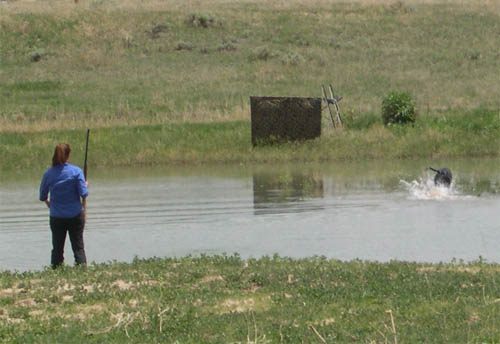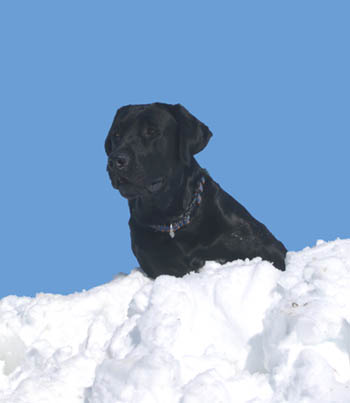 Casually surveying his "kingdom" – Tory playing in a 6-foot drift after our April blizzard. One day we had snow falling sideways, fierce winds, and no electricity. The next day dawned sunny, gorgeous and 50+ degrees – welcome to Colorado in the springtime!
After a great weekend at the Denver Cluster shows in February 2006, Tory received:
A qualifying score in Novice obedience to finish his CD title (just missing the ribbons by ½ point).
Two qualifying scores in Rally Advanced to finish his RA title with a 2nd and a 4th place (winning a latte mug and a candleholder).
Two qualifying scores in Rally Excellent toward his RE title.
Two medals for finishing two titles.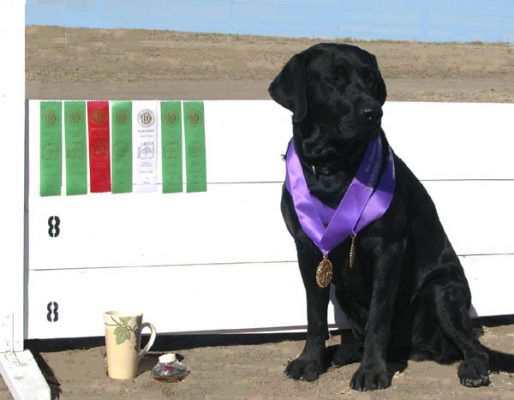 Tory LOVES the Rally ring – here he shows his happy face and tail (well, you can't see it, but it's wagging hard) as he works on a double qualifying score in Rally Advanced and Excellent. Thanks to Carolyn Tremer for the photo!
Tory finished his REA title with 29 straight passes, winning several placements and earning a perfect 100 score along the way. Shown finishing his title under judge JoAnna Yund in January 2007. Who knows just what Tory will tackle next!.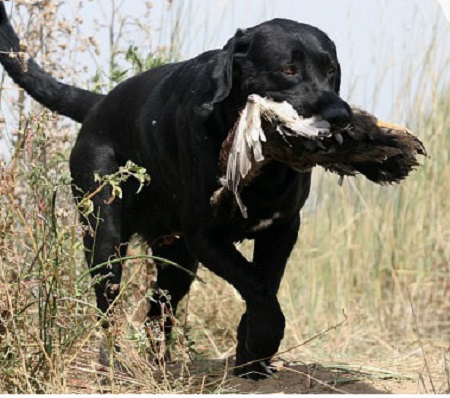 Shown finishing his Senior Hunter title. Tory also earned his Hunting Retriever title and two passes towards his Hunting Retriever Championship.
With his big, webbed feet and tons of desire, Tory was a great duck hunting companion.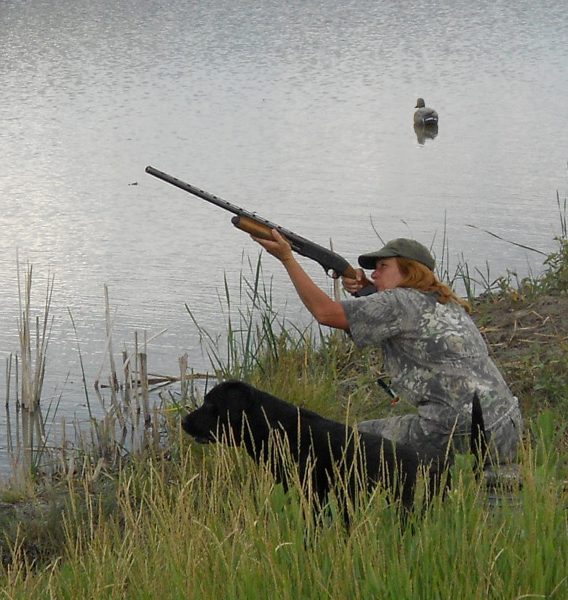 We're ready to go! Taking over co-pilot duties on one of our many adventures.
3/16/2003 – 11/5/2015
Tory, you may be gone from my SIGHT,
but you are NEVER gone from my HEART.
I miss you T!