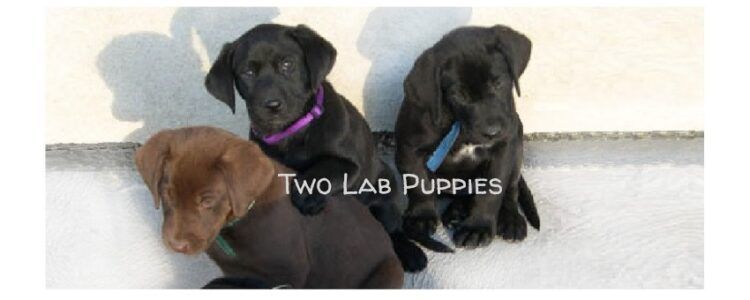 Seventeen years ago I put in an order for a chocolate girl out of Dee, my Way-Da-Go Rocky daughter.
The first four puppies came out every 30 minutes like they were on a timer - boy - boy - boy - boy.
Then we waited. And waited. An hour went by. Two hours. Three hours.
It was so long since the last puppy and there were no more signs of contractions. Dee must have finished whelping. I started putting away all the whelping supplies. I was so sad not to get my chocolate girl.
A HAPPY SURPRISE
Then four hours after the last puppy was born, she had another puppy.
A boy. Jeez Louise!
Shortly after that she had two more puppies - a black girl and a chocolate girl!
MEETING MY HEART DOG
The story doesn't end there though. I was so happy to get my wish, but every time I cleaned the whelping pen or interacted with the puppies the black girl paid attention to me. She had fabulous eye contact! The more I got to know her, the more I fell in love.
ANOTHER HEART DOG
There's still more to the story though. The first boy born became my husband's favorite. I think he liked him for the white spot on his chest.
He promised he would train him and take him to work with him. Didn't happen, of course. So I put the puppy up for sale and got several good offers for him, but I couldn't do it. I'd fallen in love with him too.
CONSTANT COMPANIONS
These two puppies and their dad, Chip, became my Musketeers, my constant companions and my teachers. Anything I asked, they tried.
Happy angel birthday to:
HRCH UH Justamere Arwen CD SH RE RATN CGC CC
HR UH Justamere Aviator CD SH RAE CGC CC
and all of their littermates!
Sire:
HRCH Justamere Chocolate Chip CD TDX SH RAE CGC
Dam:
Knight's Tail Dehlia JH