Justamere Super Soaker WC
Black Labrador Retriever female (By)
Health certifications:
Pending (hips)
Pending (elbows)
Pending (eyes)
prcd-PRA Clear (blindness)
EIC Clear (exercise induced collapse)
CNM Clear (muscle myopathy)
D-locus Clear (dilute)
Excited about her bloodline as it's a cross of our two original lines – one coming down from Way-Da-Go Rocky (Arwen) with the other coming down from DB's Cracker of Clubmead (Raven and Cat).
I happened upon this photo of a classic Lab – Buccleuch Daniel – who was bred by one of the original kennels that developed the Labrador Retriever breed.
Daniel was born in 1926. I think Splash looks very much like him, even though they were born almost 100 years apart.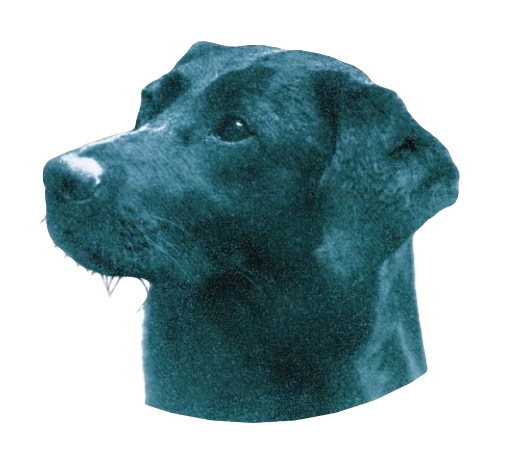 There's no doubt, she loves retrieving! Shown earning her Working Certificate, Splash had to hunt a little bit to locate her duck in the tall prairie grass. When her head snapped to the side like it was caught on a fish hook, you could tell she winded it.
Later she had to retrieve two birds off a pond, but was also learning how to be steady at the line. When she was released to retrieve, she lived up to her name!
Showing off her hunt test ribbons. Two for two!