Posts Tagged:

Peggy of Shipton
British field trials began in 1899 and consisted mostly of Flatcoats and Curlies. In 1903 Munden Single became the first Labrador to win a Challenge Certificate (similar to 'winning the points' in AKC show competition). The following year she became the first Labrador to run in a field trial.
"It is improbable that Labradors will be as popular as the Flat-coated Retrievers; they are essentially a working breed and do not lend themselves to popularity. However, if one can take the numbers registered at the Kennel Club as some sort of a guide, the breed is becoming more widely known and appreciated, but it is hoped that they will never be kept for the purpose of showing only."
The Labrador Retriever – A complete Anthology of the Dog
Quoting Maurice Portal, circa 1912
Courtesy: Google Books
And just who was Maurice Portal?
"The next item of importance that took place in 1907, was the 2nd All-Aged Stake held by the [English] Kennel Club on November 26th & 27th. In a field of 20 runners there were fifteen Flat Coats, three Labradors, and two others. The Labradors were Mr. Portal's Flapper, The Duchess of Hamilton's Dungavel Juno, and Holland-Hibbert's Munden Single. So foul was the weather on the morning of the first day that a vote was taken of handlers and guns whether to continue after lunch – a situation known to many hardened field triallers. Fortunately, they voted to continue, which gave an historic result. Flapper was first, Juno was second and M. Single gained the fourth prize. The Labrador had arrived on the field trial scene with a vengeance. Flapper, who became a FT Champion, was handled by Maurice Portal, a man who, as Vice Chairman, was to play a major role in the direction of the Labrador Club in its formative years. This was the first time a Labrador had won a major stake. Flapper was 5 years old when he won this trial and was to continue to win further honours. He was to become a powerful stud force siring many litters. It was Flapper more than any dog to date, whose brilliant accomplishments made an enormous impression on the shooting public. More than any other dog he convinced the public of the superiority of the Labrador over the previously ubiquitous Flat Coats."
Field Trials – Past Achievements (Part I to 1914) – George Jenken on
http://www.thelabradorretrieverclub.com/news-articles
Another famous dog of the era was Eng FTCH Peter of Faskally. He was a great grandson of Munden Single. In 1911 he won the International Gundog League's Championship Stake for retrievers when his handler adapted whistle and hand signals from working sheepdogs to guide Peter to unseen birds. Many great dogs descend from him through his sons Eng FTCH Patron of Faskally, Eng FTCH Peter of Whitmore and his grandson Eng Dual CH Banchory Bolo.
So began the history of field trials. First in England and later in the United States. It's interesting to note that Labradors weren't accepted for registration with the American Kennel Club until 1917 and only 23 were registered in 1927. The Labrador Retriever Club, Inc. was formed in October 1931 as the national parent club of the Labrador Retriever and affiliated with the AKC.
In the early years in America, field trials were the sport of wealthy families and they were a closed group. Sometimes trials were held on Mondays so few working people could attend.
Often the dogs were trained by British experts who had been enticed to America to manage the kennels. And because the kennel men who trained Arden Labs were so good, there was a rule change in 1936. The new Amateur Open class required the owner, Averell Harriman, to handle his own dogs or admit defeat. Although he had never been to a trail nor had he ever handled his own dogs, he had to try.
The first two of his dogs didn't do well, but Blind of Arden became one of three finalists and he was the last to run after the other dogs failed to find the bird. Harriman stepped up and chose to send Blind well downwind of where he thought the bird had landed for the best chance of scenting it. But Blind continued past the spot and Harriman watched helplessly because he couldn't whistle Blind back to the area of the fall. Good thing! The bird was probably a runner, but Blind followed his trail and brought him back.
He won the field trail and even graced the cover of Life magazine.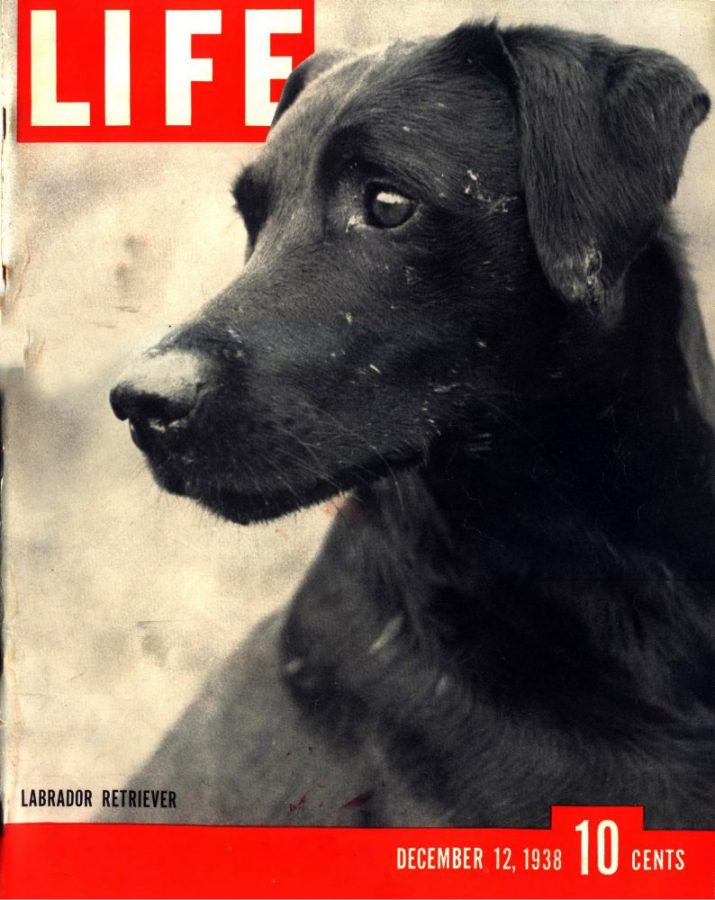 It's interesting to note the depth of quality that came from Harriman's Arden kennel. His breeding program started with importing Peggy of Shipton and breeding her to another import FC Odds On to produce Blind and his sister, Decoy of Arden. They were the first AKC field champions. Decoy was bred in 1937 to CH Raffles of Earlsmoor and produced the top show dog CH Earlsmoor Moor of Arden. A repeat breeding produced 3x NFC CFC DUAL CH Shed of Arden.